Start with a family tree, then branch out.
Already created a family tree on Ancestry.com.au? You can access and add to it anywhere with Ancestry.com.au Tree to Go. Don't have a tree yet? It's free to start building it here, then you can grow it wherever and whenever inspiration (or information) strikes. And no matter how many trees you have, they'll all be at your fingertips from your iPhone.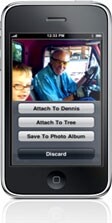 Capture your history wherever you find it.
Imagine locating that old family home on a trip out of town. Or tracking down that missing gravestone of your great-great-great-grandmother. Or meeting a distant relative for the first time. With Ancestry.com Tree to Go, you can take a photo and upload it to your tree right away, then add facts or notes on the fly. Your incredible discoveries will never be lost again.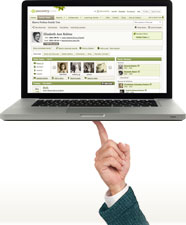 A lighter version of your Ancestry.com.au family tree so it's more mobile.
Nothing can replace the depth of information and records you can find on Ancestry.com.au. That's why we've streamlined our iPhone app to make it simple and speedy to use on the go, and optimized it for family trees with fewer than 2,000 people. It's all about your tree: uploading photos, adding ancestors, correcting dates, including notes. Then when you log in to your Ancestry.com.au account from your computer, all your new information is right there for you to see.